snookball combo of pool and soccer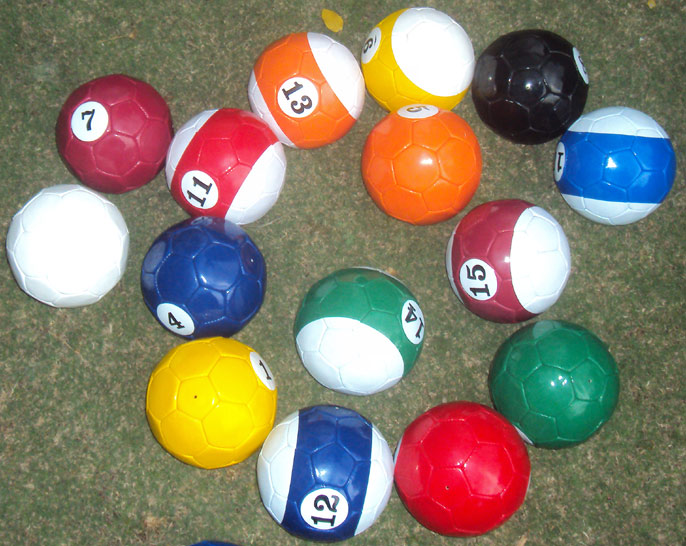 You can place your order by email .
Email us at info@snook-balls.com
Balls are available in stock and will be shipped immediately. Express shipping is also available on extra charges. Please email us your choice of shipping so we adjust the price accordingly.
SnookBall is newly launched sport, a compositon of snooker and football, which elaborate the name as SnookBall. Players kick the ball with their feet instead of the traditional cue and use there skillset to spin the ball as the traditional snooker chalk for backspin or topspin to play dexterous trick shots.
Snookball Wooden triangle is also availabe seprately.
Billiard soccer Tables are also available. Place your order now.
Billiard soccer table walls and surface are portable suitable for indoor and outdoor play.
walls and surface are available separtaely to accomodate your budget and requirements.