Snook balls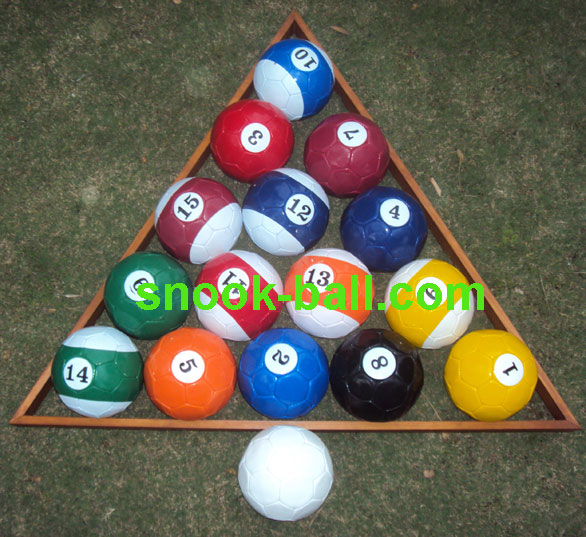 snooker soccer ball consist of 16 balls. Game resemble with snooker rules and a white soccer ball is used in place of cue.
On set of snookball cost 199.00$ including ground shipping to your address worldwide. You can place your order by email .
Email us at info@snook-balls.com
Balls are available in stock and will be shipped immediately. Express shipping is also available on extra charges. Please email us your choice of shipping so we adjust the price accordingly.
Wooden triangle is also availabe seprately.
Billiard soccer Tables are also available. Place your order now. Tables
Billiard soccer table walls and surface are portable suitable for indoor and outdoor play.
walls and surface are available separtaely to accomodate your budget and requirements.